Tokyo Smoke
For those who embrace high design and alternative states of mind
Elevated cannabis is here. Finally.
Tokyo Smoke is a Canadian cannabis retailer that changes the public perception of cannabis through well-designed products and an immersive in-store experience. It empowers conscious, confident cannabis purchase and consumption without stigma or pressure.
The online store is an approachable, safe and guided experience that invites users to explore cannabis with a purpose. Every touch point is thoughtfully designed with the belief that intentional cannabis usage can better people's lives. Educational pieces and articles by specialists and staff are served with the purpose of helping people make informed purchases.
Curious patrons can browse through curated collections of products paired with accessories and tools that seamlessly blend function and aesthetic—elevated goods with the intent to make each cannabis journey memorable and enlightening.
Responsive Components & Systematic Spacing
Designing a system of responsive components and harmonious spacing allowed Tokyo Smoke to be ready when legislation happened. Mobile and accessibility optimizations ensured the experience was universal—a key requirement for driving traffic in-store.
Intent Bar & Curated Collections
Discovery paths that help users find the perfect strain for their next activity.
Product Cards, Filtering & Help Panels
Intro to cannabis terminology for new users and a quicker way for experienced users to find specific products.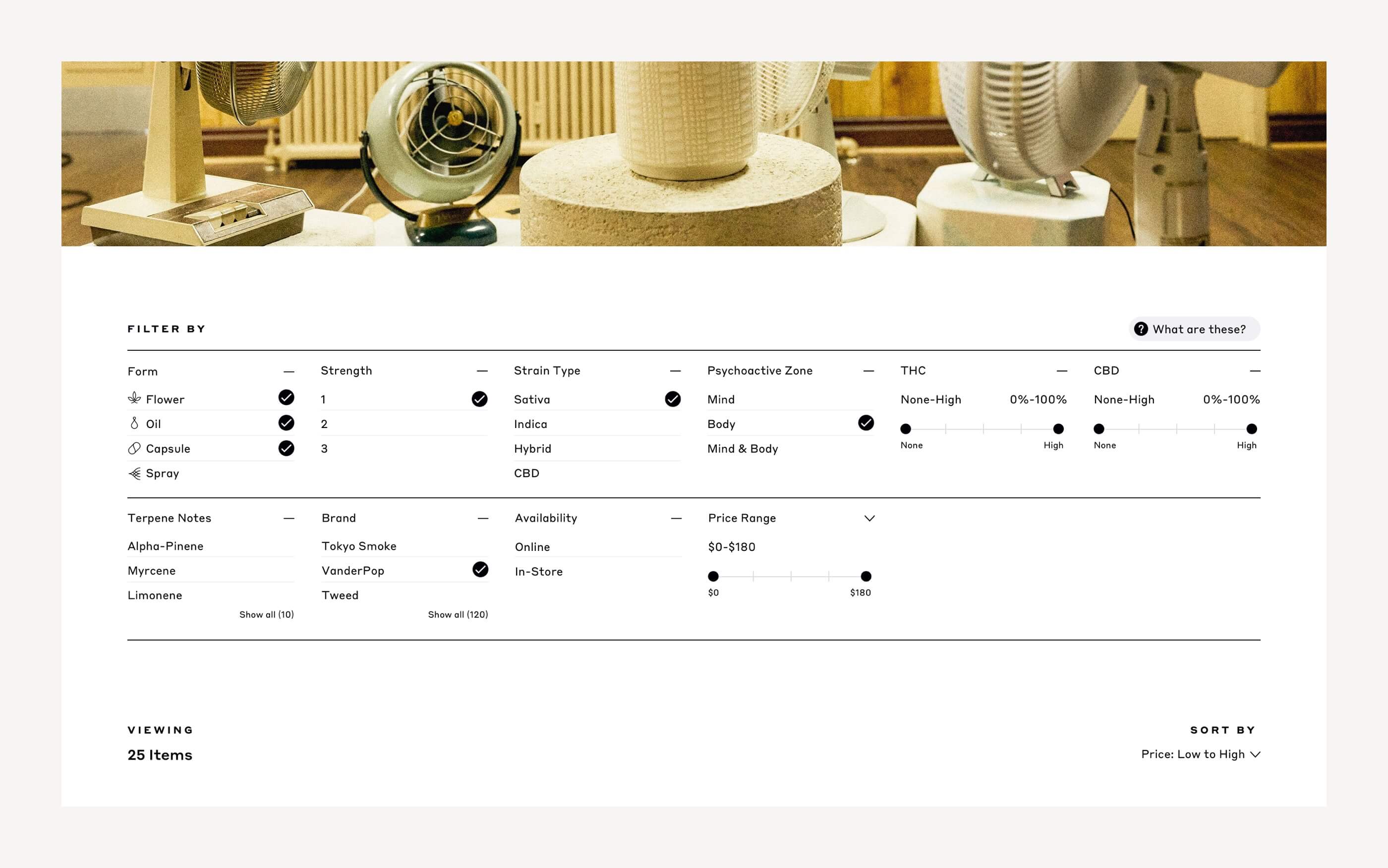 Product Display Page