Confucius was a Foodie
A delicious voyage to discover the culinary secrets of Chinese cuisine
Client

Services

Branding, Design Direction, Print, Web Design, Development

Links
Fortune cookies, chop suey, egg foo yung… is 'Chinese food' Chinese cuisine?
Join celebrity chef and former Food Network host Christine Cushing on a delectable voyage of discovery in the TV documentary series, 'Confucius was a Foodie.' As she eats, cooks, and explores her way through the world, Christine unveils the culinary secrets of Chinese cuisine and explores its surprising influence.
The show, available on Nat Geo People and American Public Television, has garnered acclaim, winning five The Taste Awards, including Best Chef in a Series, Best Food Program, and Best Food Travel Series.
Being involved from the early stages of the project provided the opportunity to create a comprehensive brand and set the design direction for printed and online materials. A compelling and user-friendly website was developed to deliver exclusive content for foodies and fans. This exclusive content includes video extras, tidbits, guides, interactive stories, quizzes, and 360 VR experiences.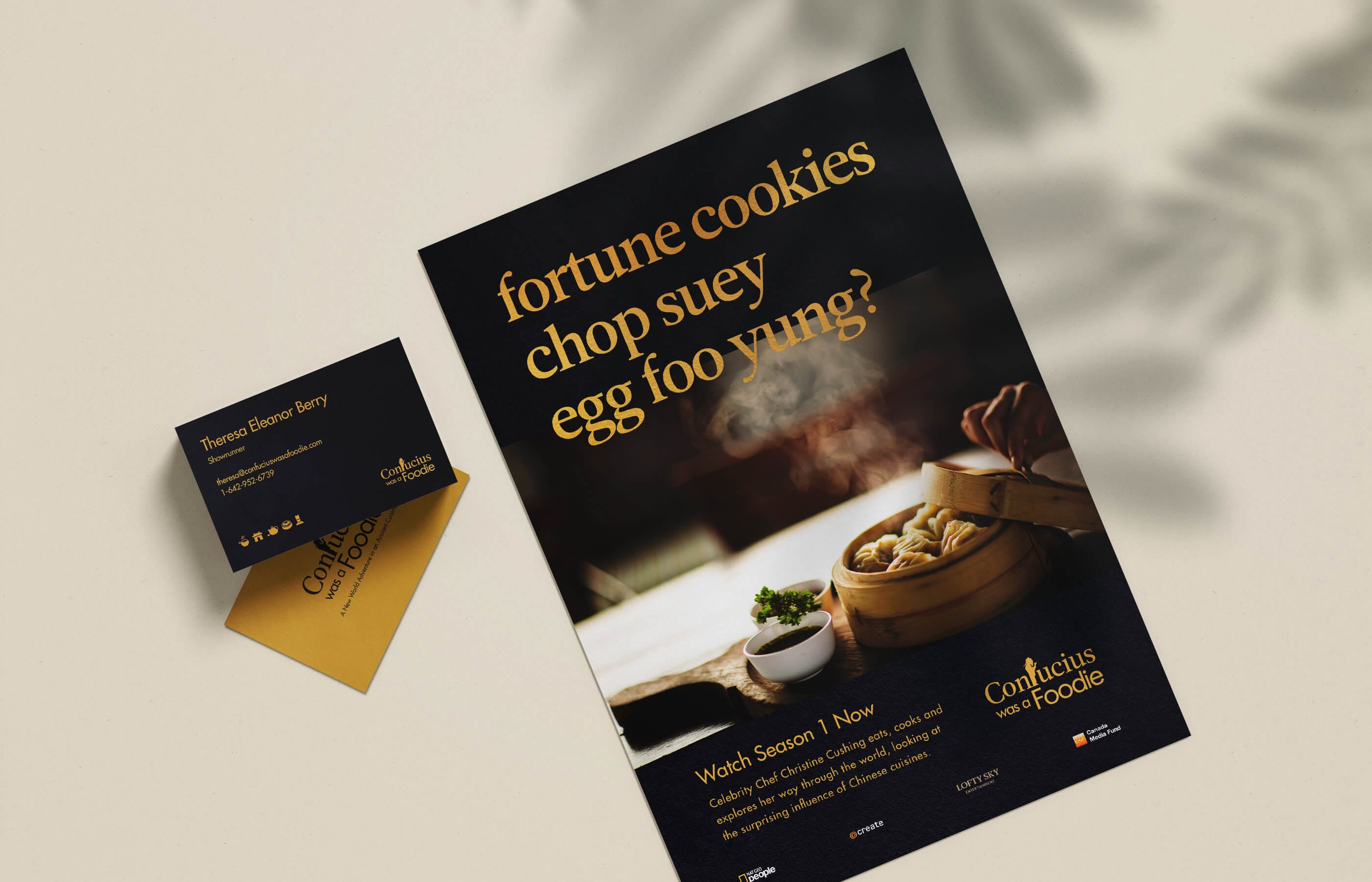 Wireframes
Wireframes for the main website based on client interviews and user research/strategy, including journeys and personas.
Responsive Design
The primary website functions as a platform to elevate the viewing experience, providing supplementary content like video extras, interactive stories, and more.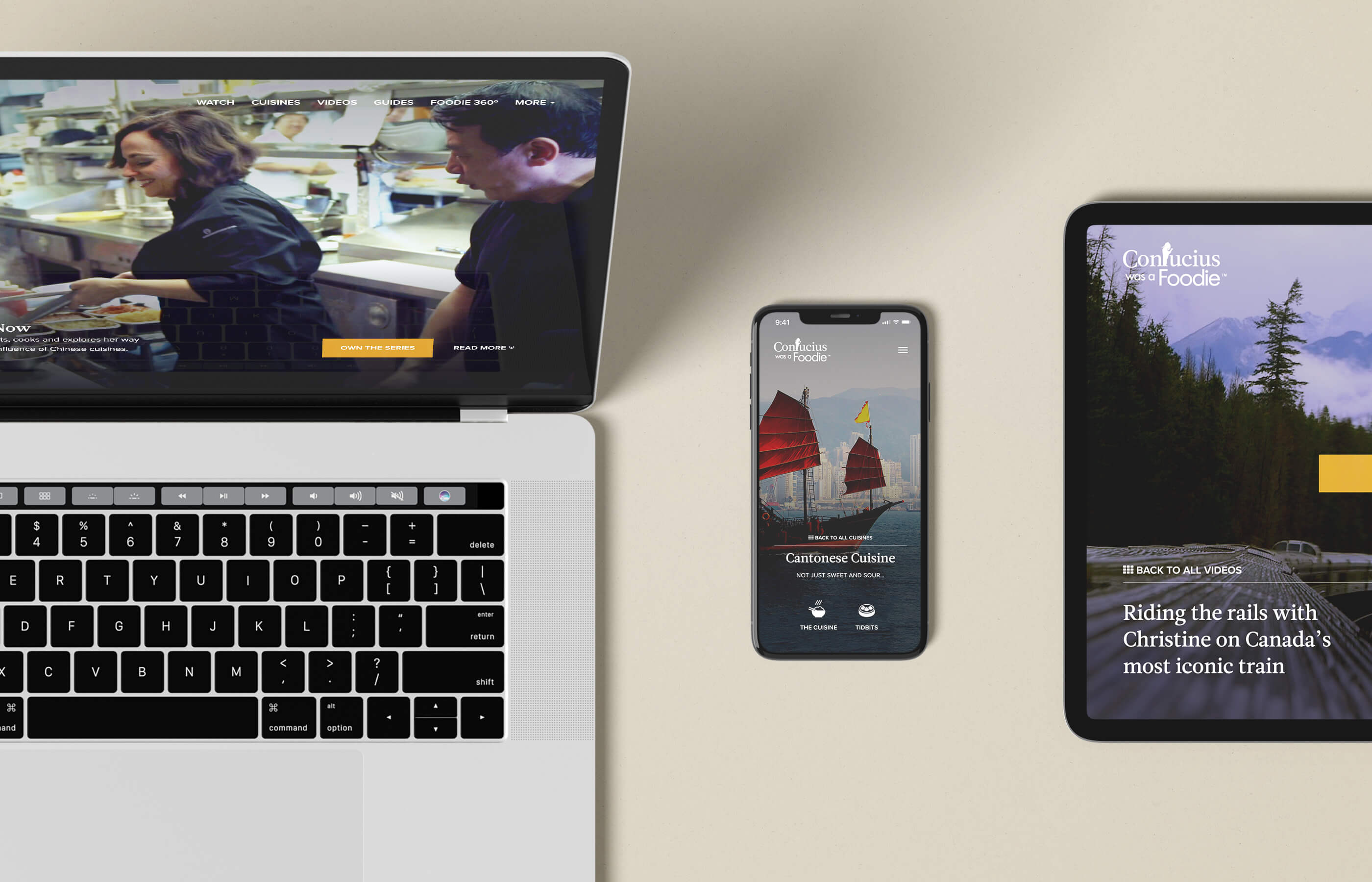 The Noodle Timeline
Embark on an interactive journey exploring the rich evolution of the noodle, a staple food in many parts of the world for at least 2,000 years.
The Dancing Dumpling
Embark on an engaging interactive story that delves into the global evolution of the dumpling. As you scroll, unveil the path and discover points of interest, all accompanied by insightful information detailing the fascinating journey of this culinary delight around the world.